Course Overview
The econovix Learning, Entrepreneurship And Development (LEAD) Executive Leadership Programme introduces a visionary approach to leadership development. The course has been designed for leaders from all walks of life - whether in business, in social enterprise, at community-level or in government. Built around the South African business imperatives of Skills Development (Learning), Enterprise Development (Entrepreneurship) and Social Upliftment (Development), the LEAD Programme is geared to refocus executive leadership towards achieving a quadruple bottom line: shareholders/stakeholders win, people win, the community wins and the environment wins.
The LEAD Executive Leadership Programme is a 10-month blended learning experience, with quarterly Executive Development Workshops at an exclusive venue in Pretoria, the capital of South Africa, monthly webinars and weekly online learning sessions for self-study. In addition, participants have to read one prescribed book each month, in order to participate in thought leadership forum discussions with their peers online. The Executive Leadership Programme also includes a 10-day study trip to Israel and Palestine, in collaboration with a potentially life-changing church-based learning institution in Bethlehem, Palestine.
Who should enrol for this course?
If you are preparing for a leading role, or are already in an executive leadership position, the econovix LEAD Executive Leadership Programme is perfect for you! Regardless of your background or country, this course will help you to identify those critical areas in your environment, where you want to make a positive impact, while growing your business or organisational success. This course is currently only on offer in Pretoria, South Africa, but students from across the world are welcome, as long as you arrange your own accommodation while participating in the face to face workshops in Pretoria. Of course we are happy to assist you with suitable accommodation details, if required.
What is the course curriculum?
The econovix LEAD Executive Programme includes the following modules: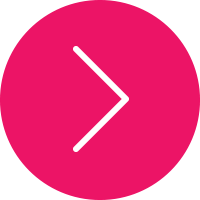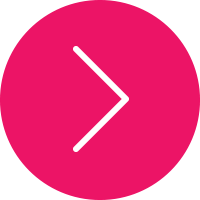 MODULE A:
More Action Less Talk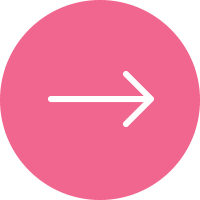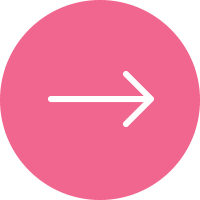 MODULE D:
Towards Sustainable Development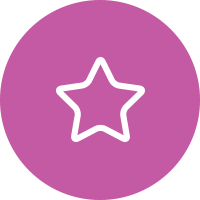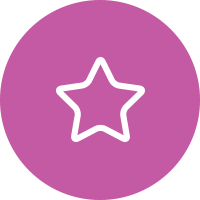 MODULE L:
Learning to Lead
More Information
The LEAD Executive Leadership Programme runs over 10 months, with no courses or workshops in July or December. The Programme has a rolling intake of 11 participants per Programme Cohort, with a maximum of 12 Cohorts running consecutively. The Executive Leadership Programme offers a 'blended learning' experience combining 3-day quarterly workshop sessions with online and group learning forums. It is an integrated executive leadership development programme, divided into four modules. Teaching is based on Christian principles. Students will be linked to other students through online 'Learning Groups' and participate in one-on-one peer coaching. Details of these Learning Groups will be provided once you have registered. The Programme runs over 10 months, with each quarter consisting of 8 weeks of learning, 1 week of evaluation and a 1 week break before the next module starts. There are no modules during July or December.
Each quarter starts with a 3-day Executive Leadership Workshop, where the foundation for the relevant module is laid and relationships between the Programme Participants are built. The workshops take place at an exclusive Executive Retreat in Pretoria and include an integrated daily wellness programme, aimed at stress management.
Participants then start the second week with online self-study courses and related assignments, and participate every second week in an online webinar, which is scheduled at an agreed time.
At the end of the 8-week learning programme, participants complete an online evaluation to determine the value they have received from their participation in the course and to set goals for their next quarter in terms of implementing key lessons learnt.
Learning Materials
While most learning materials will be made available as part of the course, the course leader will expect that students purchase and read one book per month in order to participate in peer discussion forums. These books will enhance the executives' experience of this personal development programme. Where possible, digital download versions of such books will be identified, which generally cost less than printed copies.
Accreditation
The econovix LEAD Executive Leadership Programme is not accredited by any accreditation authority.
The outcome of this course is that the participants will have deepened their understanding of critical issues facing leaders in the 21st Century and be equipped with new tools to improve their leadership capabilities.
Of course, econovix cannot take responsibility for the success of the programme participants, but all efforts will be made to assist the executives to gain the most value from this values-based learning opportunity.
However, the ultimate success of any training programme lies in the commitment, focus and efforts of the executive.
DISCLAIMER: Under no circumstances can EcoLine Enterprises (Pty) Ltd, its directors or any of its employees take responsibility for the leadership success of any individual participating in a course or programme offered by econovix.
Course Fees & Admission Requirements
Annual Student Fees payable are R29,700.-
The AFAYA Course runs over a period of 18 months, with two months (December and July) without formal classes. Fees are payable on a monthly basis at R1650.- Kindly look below for the breakdown and payment schedule, as well as for items NOT included in the above:
Pay R1650.00 per month over 18 months to cover your monthly course fees. This includes a weekly face to face workshop, daily online homework activities, online coaching and 'Learning Club' meetings with fellow students twice a week. This amount also includes subscription to all internet-based business systems required to successfully learn and complete the course.
As an itea student on our online entrepreneurship course, you need to meet the following requirements:
Read, understand and write in English

An own laptop with wireless connectivity

Have daily access to 3G or ADSL internet at home - at least 2GB data per month.

You need an own smartphone, preferably on an airtime contract.NOTE: If you do not have a contract as yet, itea may assist you in getting a special offer from a cellphone service provider.

Have a good support system at home to make sure you can focus on your entrepreneurship studies and do not have pressure to contribute financially to your family while you are studying

You MUST be able to pay the monthly fees by the 5th of each month

You must have an own bank account with a debit card that can be used for payments online. NOTE: If you do not have such a card, itea can assist you in obtaining a suitable bank account.

Transport expenses to the Weekly Workshops (over 16 months) and the Learning Circle meetings with your fellow students.
NOTE: Fees include compulsory hosting of a business website, a business intranet, Premium membership of econovix, including a cloud-based document sharing and storage solution, access to state-of-the-art online business management software & a budget of R5000.00 for online advertising costs for each young entrepreneurship student, so that he or she may learn how to market online 'by doing'.